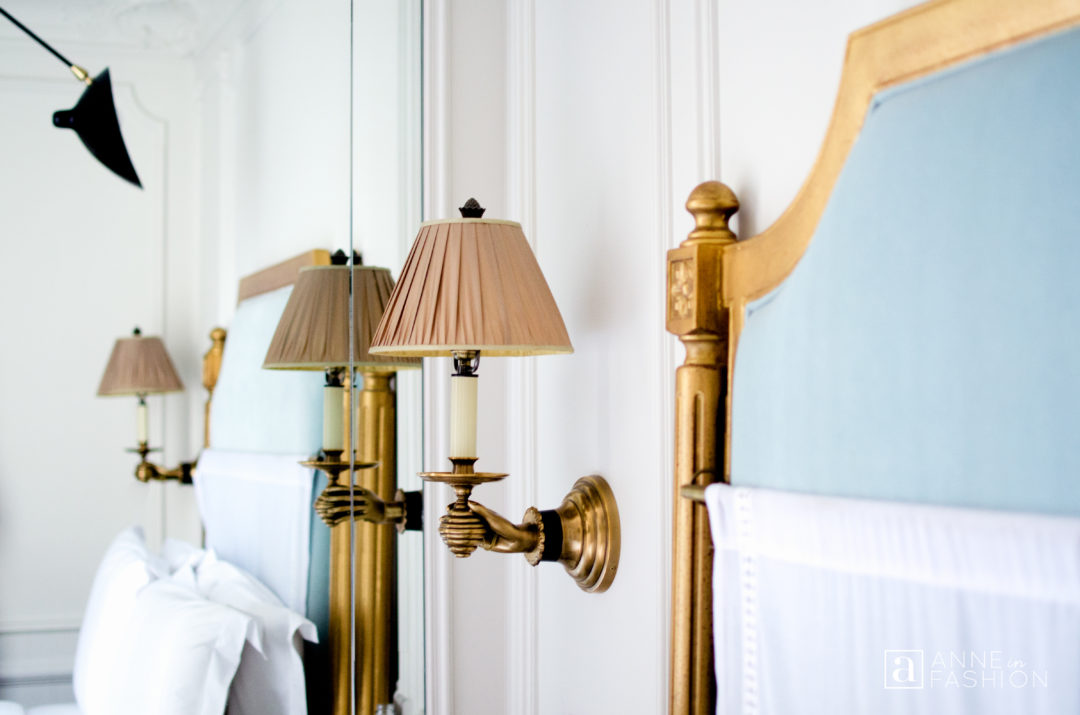 Decor Inspiration: Our Stay At The Marlton Hotel NYC
We took a quick trip to New York City a while back to celebrate my birthday.   While our entire NYC getaway was special in many ways, our "home" for the vacation located in Greenwich Village was certainly a highlight. We stayed at The Marlton Hotel. The hospitality, the ambiance, and the décor were amazing, every detail was just right!
Some moments are nice, some are nicer, some are even worth writing about.

― Charles Bukowski, War All the Time
We walked into this boutique hotel, and found ourselves standing in a super chic wood paneled lobby full of character. Up in our room, a chilled bottle of rosé, wine glasses and a cute birthday note from the hotel were waiting to greet us. To say that a good first impression was made, is an understatement!
Let's talk design. Crown moulding and millwork, white walls, brass details, original herringbone wood floors and marble come together in an eclectic design mix. Inspired by Parisian grand hotels, designer- hotelier Sean MacPherson has created an atmosphere that is polished, sophisticated, a bit quirky and unpretentious. Williamsburg details with contrasting contemporary light fixtures are found throughout the guest rooms, halls, lobby and bar. Collegiate elements and surrealist details create a captivating and playful personality to the layout. The Regency style headboard, abstract art and the darling chicken wire closet doors all need to be mentioned. Every inch of the tiny space is perfectly executed.
Some moments in time have more influence on your life than others. There was something about this NYC trip that is worth reminiscing. Since the visit, we are using design as a reminder of this moment in time, to communicate the essence and feeling experienced.   We are working in subtle details of The Marlton Hotel's design into our own home to capture some of the magic of our NYC rendezvous in hopes that this moment continues to linger.